If you are receiving the dreaded "Problems Exist (DKIM and SPF)" in the Problems Exist (DKIM and SPF) Manage Deliverability section and you just cant get it to work, it's likely because the DKIM host setting is wrong. FEAR NOT! You are going to fix that RIGHT NOW!

cPanel claims that the host should be default._domainkey.yourbrokendomain.com, but GoDaddy does not like that!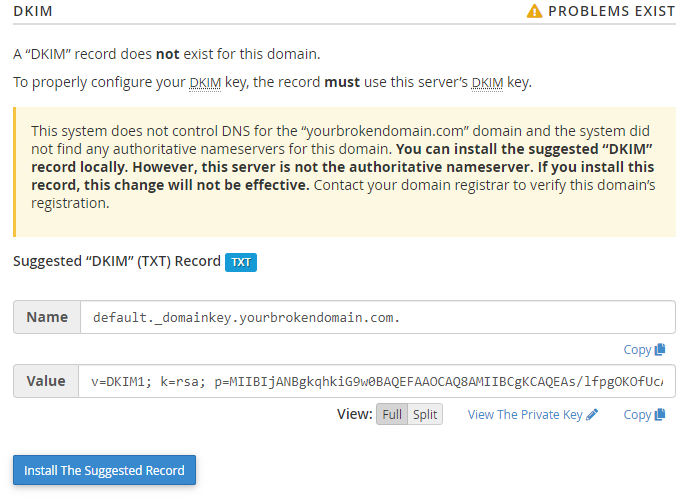 Well, you've found the right article! Head on over to the GoDaddy account and manage that DNS. Create a new text (TXT) record, and set the host to "default._domainkey". You can copy/paste the DKIM value directly from the value section and it will be ok. You can set the TTL to whatever you want, it really does not matter just leave it alone.
Grab a cup of coffee or Head on back to cPanel and refresh that status to enjoy your gift… this.